Raves I had the pleasure of working with Erin recently for a 60-minute filming session, and I cannot speak highly enough of her talent and professionalism. Not only did Erin work her magic on my hair and makeup, but her calming presence was an absolute tonic to my nerves.
From the moment I met Erin, she exuded a warm and reassuring energy that immediately put me at ease. As someone who tends to get anxious before important events, her soothing demeanour was exactly what I needed. She took the time to listen to my concerns and preferences, ensuring that she understood the look I wanted to achieve.
Erin's skill and expertise in hair and makeup were evident. She flawlessly transformed me into the vision I had in mind, enhancing my features and bringing out my natural beauty. Her attention to detail was impeccable, and she effortlessly tailored the look to suit my individual style. I was amazed at how effortlessly she created a flawless and camera-ready appearance.
Beyond her undeniable talent, Erin's ability to keep the atmosphere relaxed and enjoyable was truly commendable. Throughout the entire process, she remained calm, patient, and focused, making the experience not only professional but also enjoyable. Her positive energy was contagious, and it significantly contributed to a stress-free and enjoyable filming session.
I genuinely cannot wait to work with Erin again in the future. Her exceptional skills, coupled with her calming presence, make her an absolute gem in the industry. I highly recommend her services to anyone seeking expert hair and makeup artistry. Erin's expertise, professionalism, and friendly demeanour are an unbeatable combination, and I am grateful to have had the opportunity to work with her.
Shona Philps
General Manager 
Eden Health Retreat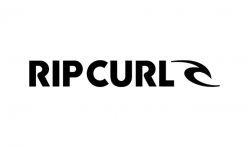 "Erin is an absolute delight to work with! Not only is her work ethic professional, timely and to brief, but her relaxed personality she brings to the studio is warm and very much appreciated.Erin is a true talent with a passion for what she does, and this shows through her work. I would highly recommend Erin to anyone."
Abbey Jacobsen
Senior Designer | Advertising and Promotions
Ripcurl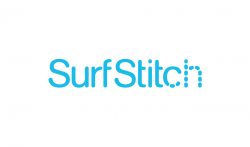 "SurfStitch has had the pleasure of working with Erin on our Seasonal Campaign & various look books. From start to finish Erin has continued to impress us with the amazing work she produces each and every time. Erin works well under pressure, meets the brief and always offers a diverse range of looks and styles. The whole team at SurfStitch can't stop raving about how lucky we are to have found her!"
Chloe Doggett
Lead Designer and Creative Coordinator
SurfStitch "The team and I have been working with Erin for over four years now. As a industry professional Erin has the skills and knowledge to assist us to create beautiful looks for our editorials and shows. On a personal level we also use Erin as our go to makeup artists and hairstylist. She has the ability to make you feel beautiful on both a internal and external level. She has a warmth of character that puts you at ease and when in her presence you know you're in the best of hands."
Ingrid Bonnor
Founder and Designer  
Homebodii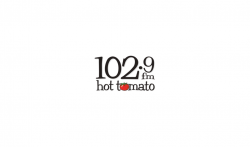 "Erin's hair and make up work on our publicity photo shoot was fantastic. She worked on over 23 people, under tight deadlines and made everyone look great in their publicity photos! (Which was an amazing feat in itself!). 
Her pricing was excellent and her service was out of this world.
I would recommend Erin to anyone – you really can't ask for better!"
Justin Williams
Marketing & Promotions Director 
1029 Hot Tomato