BIO
"When you look beautiful you feel beautiful, and it's that kind of happiness that I try to give to women every day." – Erin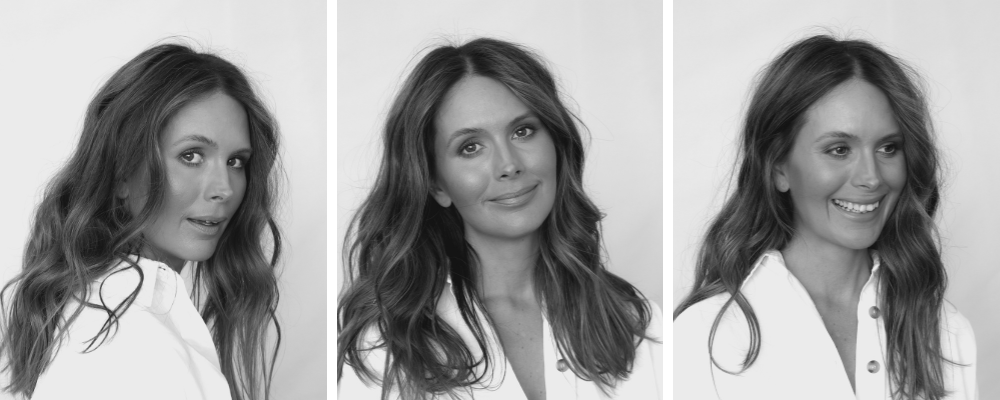 Enhancing natural beauty is foremost in the mind of makeup artist and hairstylist Erin Gallienne when she works.
A makeup artist and hairstylist with more than 18 years' experience in the areas of fashion photoshoots, creative studio photoshoots, makeup education and product consultations, Erin has learnt from her clients one universal rule: women want to look fresh, flawless and beautiful. It's this principle that drives a signature style that is feminine and natural yet in keeping with modern style inspiration drawn from her many creative sources, from the world's best fashion magazines to time out at the beach with her young daughter.
Erin's vast experience, combined with training by some of the industry's most highly regarded professionals, sees her clients transformed into their best selves.
Book in for your corporate or private hair and makeup service, a personalised makeup or hair lesson so you can achieve flawless makeup at home, or let her come to you and prep you for your special event. Enquire here.
Certifications / Master Classes
Trained under Dale Dorning (Delta Goodrem's Makeup Artist) learning photographic-specific artistry skills
Star FX Professional Makeup Centre, Diploma Of Makeup Artistry
Trained under professional artist Brie Stevenson, honing skills based on discovering each person's unique colour toning and matching the makeup colour choices to bring out their natural beauty, shaping hairstyling to flatter the client's face and problem-solving whilst in a photoshoot environment
2-year apprenticeship at photographic studio Starshots Glamour Photography, discovering and perfecting how makeup appears on camera and under studio lighting
Experience
Corporate and commercial campaign work (see sample client list below)
Makeup teacher at the Australian Institute of Creative Design (AICD)
Celebrity/media personality makeup (see sample client list below)
20 years and thousands of makeup applications (the best kind of experience – face after face after face)
Clients
Surfstitch
Billabong
Ripcurl
Peony Swimwear
Bondi Boost
Sophie Monk
Homebodii Sleepwear
Hot Tomato 102.9 Radio Station talent
Pro surfers Alana Blanchard, Sally Fitzgerald, Ellie Brooks, Ellie Jean Coffee
Corporate grooming lessons for companies including Coolangatta Airport
Cricket Australia
2XU Performance Wear
Sofitel Hotels
BMW
Quickbooks
MYOB
Kendall Gilding Channel 7
Natalie Gruzlewski
KFC Corporate
Outland Denim
Bask Eyewear
Nutra Organics
World Poker Tour
Jane Iredale
Lokoa The Label
Two Soles The Label